Two birds, one stone, ha laid over my own self to the point of hysteria and here two chaps unfurl, one electronic friend defriended upon me by bad blurb vibe and timeframes, but here the two of them are, present and soon to be present -
o n e
Approx. 25 pgs. /
Inpatient Press (2015) / by Matthew Johnstone / $ 5
Transparent cover-back cover sheet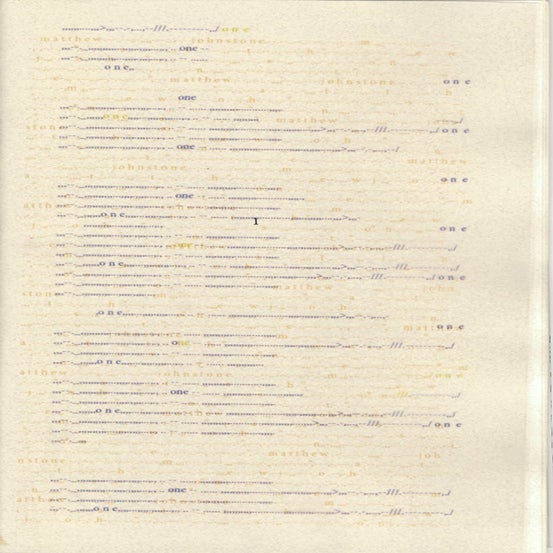 o n e is joined with us out of the people it was composed by, then into the computer, then out of it onto rad format and issued forth, that the Inpatient Press guys did, Daniel Schwartz and Michael Anzuoni. Gratitudes be to they: this pooch is only a $five$ dollar stroll down the greenback highway, cheaper than a Hot-N-Ready ( because those are 6.68 w tax, psh ), and it has more slices (!). It's linked to over on the right side of this page eh?
/
Plus, and moreover :
Note on Tundra is in the stage of pre-order to purchase with blind leap money, ten, but if you come to town I'll buy you a drink at a two for one bar, so really this pup is only going to run you a thin ten bucks ( which, when leveed toward the destructive other tendencies at which we toss the monies might seem less useful or gratifying, but query me at this and we can discuss or I buy you drinks and pour over a handmade copy? ).
Do it, pay this pal and jump me your cash for lifestyle gamesmanship?
/